S.G.C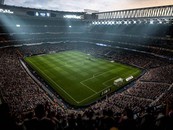 S.G.C
Super League - S.G.C
S.G.C FIFA Leagues
Was Created by LeytonLad72.
S.G.C is all about Real Sports , but our "Online Football League" S.G.C FIFA LEAGUES for The PS4 is our Video Game Footballing Section, When We Say Football We Mean Soccer/Futbal.
There Have Been Many Phases To (F.F.W now S.G.C) Different Leagues & Different Cups & We Are Now On To Our Transfer League Phase Which I Must Say Is Going Very Well.
We Are A Small FIFA Community With One Goal In Mind To Play The Game We Love As Fairly As We Can By Keeping Within The Rules. While also enjoying any Current Sporting News.
While we are in this Transfer phase I urge anyone that wants to be a part of this S.G.C FIFA Leagues to Add There name to the waiting List, that will be away of getting your foot in the S.G.C door.
Following the Gameplay Rules to the fullest is another way of becoming a part of S.G.C and getting a Club in our Transfer League.
Being Active on are "Discord.com Chat" , being Active by playing friendlies is a way to get a foot in the door so to speak.
You can communicate with any Admin on the PSN in S.G.C Transfer League Community, About joining are S.G.C Transfer League.
Contact LeytonLad72 to Join
Follow the site to get the latest news and results straight to your email
Our Sponsors...